How to Connect the HondaLink App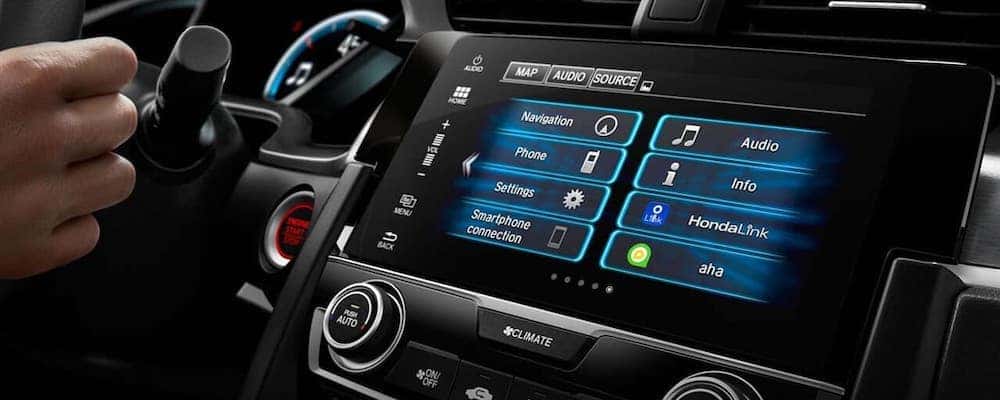 One of the most innovative amenities throughout the Honda lineup is the connectivity offered by HondaLink. HondaLink gives Guam drivers the chance to access their favorite music, maps, social media, and more safely and conveniently. With this feature, you will also be up-to-date when it comes to required updates from Honda. There is also the HondaLink Connect App, which comes with HondaLink Navigation and HondaLink Aha. Learn how to connect the HondaLink App with your friends at Triple J Guam. We will also show you which vehicles offer this outstanding amenity.
How to Set Up HondaLink Connect App
It is easy to start using the HondaLink Connect App. First, you will need to download the app. Once it has downloaded, open it up before selecting "Settings." Choose "Manage Vehicles," then press "Add Vehicle." After this, you will need to input the VIN number. Once this is complete, the car is paired with HondaLink. With this vehicle information along with your phone's GPS system, the app will display your location, give weather updates, and so much more.
Advantages of HondaLink Connect
If you have a difficult time remembering when to bring your vehicle to Triple J Guam for routine maintenance, HondaLink can help. With the HondaLink Connect App, drivers will have the following features and information at their fingertips:
Check the weather
Get parking reminders
Find points of interest near you
Read the owner's manual for your car
Lock/unlock doors and start your car remotely
Get more information about your destination
View Maintenance Minder
Read messages from Honda
Request roadside assistance
Which Honda Vehicles Have HondaLink?
The vehicles listed below can be found with the state-of-the-art HondaLink feature:
2020 Accord
2020 Civic
2020 CR-V
2019 Clarity
2019 Fit
2019 HR-V
2020 Insight
2020 Odyssey
2020 Pilot
2019 Ridgeline
Triple J Guam is Your Destination for Honda Information
Now that you know how to connect your HondaLink app to HondaLink compatible phones, there's so much more to explore regarding what your Honda vehicle offers. If you would like to know more about your particular make and model, or you have questions about vehicle maintenance, you can contact the experts at Triple J Guam.