How to Clean Leather Car Seats

Many drivers on Guam prefer to purchase a vehicle with leather seats – and we can't blame them! Leather seats add a touch of sophistication and style in addition to their comfort. However, before opting for leather seats, keep in mind that they require more maintenance than fabric upholstery. For proper leather seat care, turn to the experts at Triple J Guam.
---
Tips for How to Clean Leather Car Seats the Right Way
If you want to restore your leather seats to their former glory, simply follow the leather seat care tips provided below:
Before you clean the seats, gently vacuum the upholstery and seat crevices to remove any debris that could cause damage.
After removing any dirt and debris,apply a pH-neutral cleaning solution to your upholstery. If you have perforated leather seats, you will need to be careful with this step. You do not want to get the liquid into the perforations.
Use a microfiber cloth and soft-bristled brush to gently clean the leather upholstery.
Once your seats are sparkling clean, it is a good idea to use an approved leather conditioner. Apply it to the seats and use a clean microfiber cloth to work it into the upholstery. After the conditioner dries, buff it in with another clean microfiber cloth. One of the many benefits of a leather conditioner is that it helps to keep the leather soft and prevents it from cracking.
---
Recommended Cleaning Products
It is beneficial to use a colorless, simple damp rag to lightly dust your car seats periodically. However, there may be times when you want your seats to have a more thorough cleaning. If this is the case, use warm water with a bit of soap or a specially made leather cleaner to wipe down the seats. Your owner's manual may have specific recommendations from the manufacturer, so you may want to take a look at it before getting started. In any case, there are several products that are not recommended because they could damage your seats.
Sharp objects that may scratch
Household cleanser
Dark cloths
Detergents
Furniture polish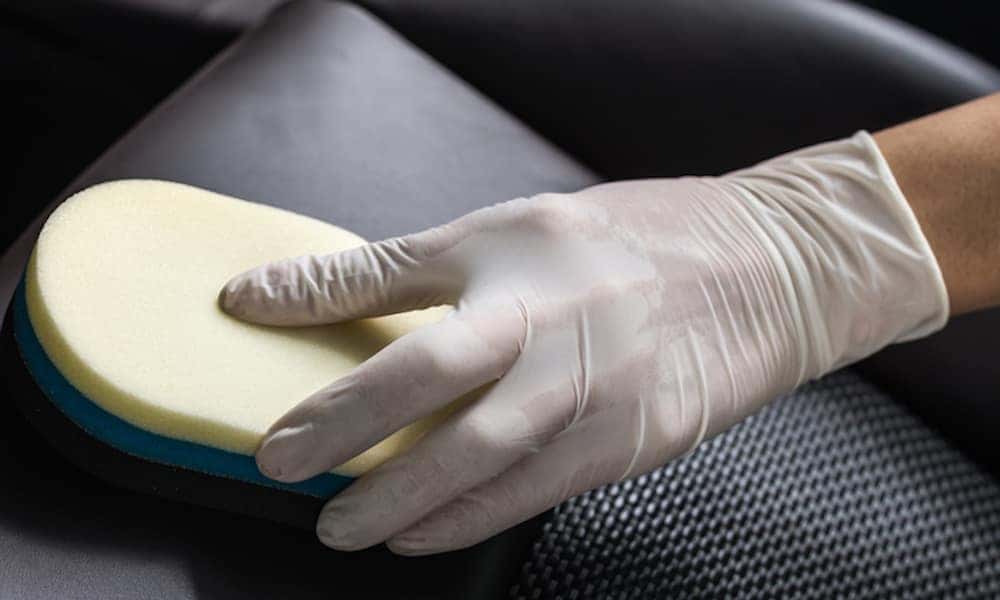 Additional Leather Care Tips
While you're on-the-go in Palau, it can be helpful to keep a travel bottle of leather cleaning solution and clean microfiber cloths on hand.
If you are able to store your vehicle in a garage, it is best to do so as much as you can. The leather upholstery will last longer if you are able to avoid extreme temperatures.
Try parking in the shade to prevent sun bleaching and damage to the leather.
Learn More About Leather Seat Care with Triple J Guam
If you still have additional questions on how to clean leather car seats or how to keep them looking like new for longer, do not hesitate to ask the team at Triple J Guam. We want to help you maintain your vehicle as long as possible.
---
More from Triple J Guam
For decades now, the Honda Civic has been known for its sporty practicality and efficiency as a compact sedan. This is no different for the 2022 Honda Civic model, which includes four unique trim packages to choose from – the LX, Sport, EX, and Touring models. In this guide, provided by the product specialists…

Guam drivers who are in the market for a new sedan that not only looks sleek, but offers a luxurious cabin should look at the 2022 Honda Civic interior. The new Honda Civic design is one of a kind when it comes to comfort, connectivity, technology, and most importantly safety. Triple J Guam in Guam is…

If you are in the market for a budget-friendly sedan that will also help you save on fuel costs, look no further than the all-new 2022 Honda Civic. Take the base-level Honda Civic (Civic Sedan LX with a M-CVT), which earns an EPA-estimated city/40 mpg highway mpg*. You don't have to worry about wasting…