Triple J Auto Launches Online Shopper Feature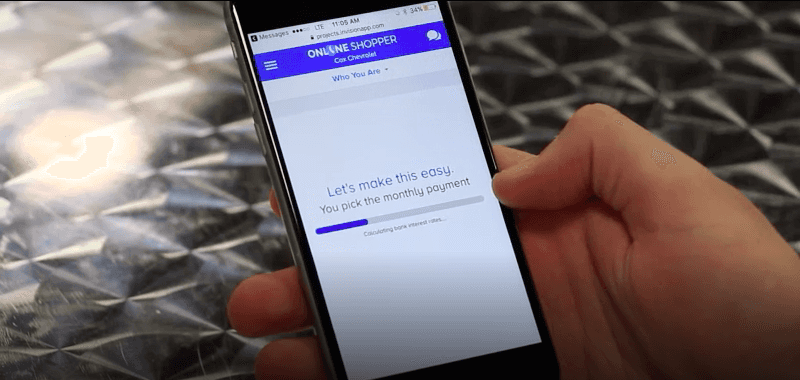 Here at Triple J Guam we are committed to providing outstanding customer service and finding new ways to make your car shopping experience as convenient and hassle-free as possible. It is with this goal in mind that we've added an Online Shopper feature to our website. Now our customers from Guam to Palau, can select, finance, and buy a car, all from the comfort of their home or office. Learn more about how Online Shopper can streamline the car buying process before giving it a try yourself.
Why Online Shopper Makes Sense
In a recent interview in the Marianas Business Journal, our senior vice president, Jay B. Jones said, "Our model is customer service, and this is something that customers are increasingly gravitating toward — being able to accomplish more and more of the buying process online from their home or office." With so many of our customers interacting and communicating with our team online, Triple J has taken the next step by giving customers the opportunity to complete the entire new car or used car buying process without ever visiting the dealership.
In the past, buyers would stop by as many local dealerships as possible when shopping for a car. Today, the majority of shoppers on average visit less than two dealerships. "Most customers have made up their mind about what they want and what they're going to buy before they've even left home," Jones said. "That's the future of the industry. You can do so much of the research online that it doesn't really make sense to burn gas and vacation days, or whatever, to go to every dealer."
How Online Shopper Works
With Online Shopper, buyers from Federated States of Micronesia and beyond can:
Find the vehicle they want
Answer a few basic questions to create a personalized deal
Trade in their old vehicle
Decide on a down payment
Select the financing option that best suits their budget
Apply for financing
Finalize the purchase
Arrange to pick up your vehicle or have it delivered to your home or office
Shop for Your Next Car Online with Triple J Guam
Simple, quick, and convenient, Online Shopper is just another way for Triple J Guam to serve the needs of our customers. Best of all, you'll still benefit from our Buy with Confidence guarantee, including our 48-hour/100 mile free return policy, and no cost Triple J Care Package with complimentary maintenance services. Why wait. Explore our new vehicle and used vehicle inventory, and try out Online Shopper today!