Things to Do in Tamuning, Guam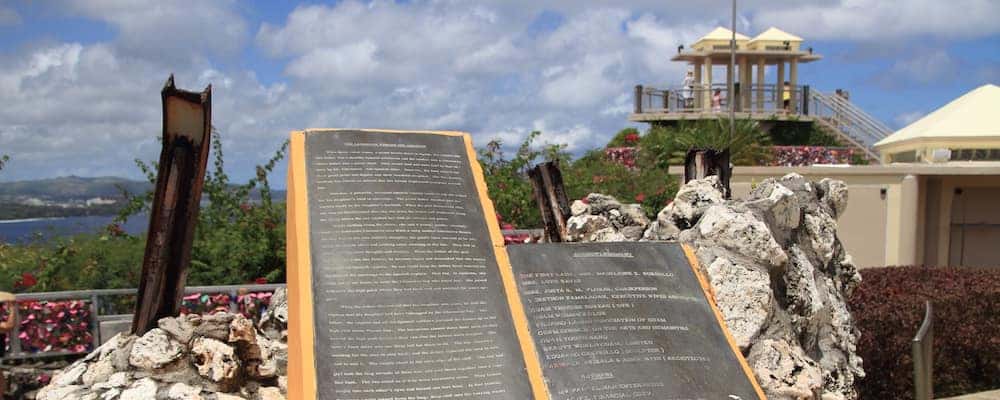 Tamuning, Guam is known as the island's economic and commercial center, but just like so many other places on Guam, it's bursting with mystery and adventure if you play your cards right. If you're on the hunt for the most exciting things to do in Tamuning, Guam, the team at Triple J Guam has you covered.
Walk Out to Two Lovers Point: A Must-See on Guam
As far as the local legends have it, Two Lovers Point is the final resting place of a couple who, being forbidden from marrying one another, tied their hair together and jumped into the sea. This mournful tale has forever branded Two Lovers Point with the mark of destiny. Those in the throes of true love will find something extra special in this lookout point's already-beautiful ocean views. A local art gallery near the Point makes the trip even more worthwhile!
Spend the Day at Gun Beach
If you're looking to lay out on one of Guam's best beaches, you'll find so much to get excited about when you visit this spot just outside of Tamuning. It's difficult to imagine a better view of the sunset than that which you'll find on this popular West-facing beach, but we encourage you to put on your goggles and take a look under the water, too! You'll be able to swim with some of the island's most fascinating residents, hiding just beneath the waves.
Dive with the Sharks at UnderWater World
Tamuning, Guam is also home to UnderWater World, a world-class aquarium and scuba diving center, perfect for beginners and veterans alike! Try the low-impact SeaTrek adventure if you're short on time and don't want to pass a training course before you head out. However, any driver with a taste for adventure will have even more fun on their shark diving tour, which lets you get up close and personal with five different types of sharks, and plenty of other critters, too.
Enjoy a Night Out on the Town
If you've been searching high and low for things to do at night in Guam, you may have finally found your answer. The Livehouse in Tamuning is one of the island's premier destinations for live music and performances in a familiar-yet-exciting bar setting. Guests from all over the island come for the music, but stay for the exceptional service.
Tamuning is one of the major hubs of nightlife on Guam, so don't think for a second that the Livehouse is your only option. drop, located nearby, has some of the best cocktails on the island.
Plan Your Visit to Guam with Triple J Guam!
Searching for more things to do in Guam? Triple J Guam is a trusted local guide, and we'd be happy to point you in the right direction. If you have any questions, want tips for traveling around the island, or are searching for another must-see on Guam, don't hesitate to reach out.