Tips for Buying a Car in the Military on Guam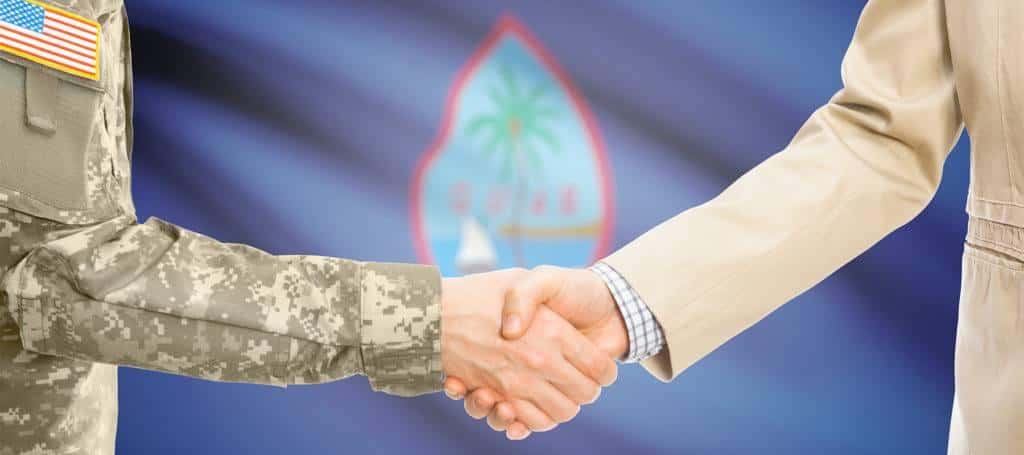 If you're ready to purchase a new or used car and are worried that being stationed in the CNMI will make it difficult, we're here to ease your mind. We make buying a car while in the military is easy and inexpensive, which is why we have been voted the best place to buy cars on Guam. Spend less time agonizing over finding a car, and spend more time enjoying those tours of Tinian, Rota, and our gorgeous beaches.
Military Specials
If you're buying a new car overseas, you can often take advantage of special cash-back offers and financing programs reserved exclusively for military members and their families. These programs promise special financing deals that can save thousands off the cost of financing a new vehicle and results in more affordable payments.
Triple J Automotive Guam offers low prices to military members on new and used models. This is our way of saying thank you for all you do to protect our freedoms and serve your nation.
Shop Military Automotive Specials
Getting Financed
It's easy for military personnel to get the financing they need at Triple J Automotive. We work with USAA, Pentagon Federal Credit Union, Navy Federal Credit Union, and all local and regional financing companies to provide competitive rates on the perfect car, truck, or SUV you need. And, with a $500 cash incentive, getting a car from us is more affordable than ever.
Why Choose Triple J Automotive?
At Triple J Automotive, we're here to help you get the transportation you need without the hassle. That's why we offer multiple benefits in addition to those military perks mentioned above. These include:
Price Protection
Satisfaction Guarantee
Competitive Vehicle Pricing
No Hidden Charges
Competitive Trade-In Values
Convenient Service Scheduling
When you buy a car from us, we treat you like family.
Get Help When Moving to Guam from Triple J Auto
Not only can we help you find the safest vehicle for your family, our city pages can also direct you to the best restaurants on the island, show you where to snap gorgeous pictures, and show you how to help those impacted by Typhoon Yutu as well, so you can give a little something back if the spirit moves you. Just let us know what you need, and we are happy to help. Drop by and see us to learn how easy car buying can be at Triple J Auto Guam.
More Tips from Triple J Auto Guam
If you're ready to purchase a new or used car and are worried that being stationed in the CNMI will make it difficult, we're here to ease your mind. We make buying a car while in the military is easy and inexpensive, which is why we have been voted the best place to buy cars…

If you're looking for fun things to do on Guam, there are few options so unique and enjoyable as the many miles that make up the beautiful shoreline of this island. Whether you're looking to sunbathe, swim, or just enjoy the incredible views, here's a guide to some of the best beaches on Guam from…

Topics: Tips, AC, wiper blades, oil change, LED lights