Scuba Diving Guam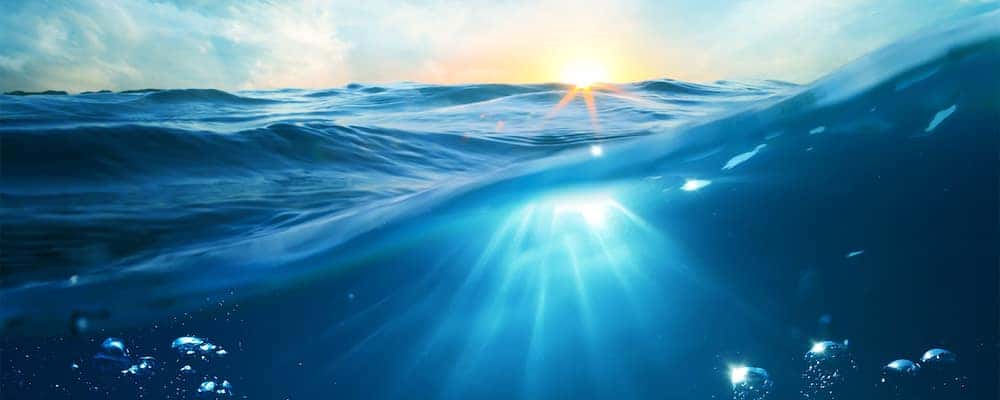 One of the most popular things to do in Guam and the CNMI is to dive beneath the waves and get up close and personal with a world of tropical creatures you won't find anywhere else. If you're thinking of vacationing in Guam this year and want to try your hand at Scuba diving – on your own or as part of a group – these are our top picks for divers of all levels.
The Blue Hole
Among the most iconic dives on Guam is the Blue Hole. Instantly recognizable, even from the air, the Blue Hole is a 135-foot dive in water so clear, you can see up to 100-feet in every direction. The dive location is on the Orote Peninsula, on the west side of the island.
11-Mile Reef
Exceptionally clear ocean waters make this dive perfect for experienced underwater explorers who want to swim among reef sharks, tuna, and other tropical wonders found in the deep underwater oasis just off the coast.
Cable Run
Located just off the coast of Rota, and Island between Guam and Tinian, Cable Run is ideal for novice divers who want a taste of what the CNMI offers without getting too far from shore. Explore the sandy bottom and get up close and personal with reef fish, stonefish, and the occasional Lionfish.
Gun Beach
If you'd like a dive that's close to shores of Tamuning, check out one of the best beaches on Guam – Gun Beach – on the sheltered western side of the island. The site offers easy entry and exit for beginner divers, as well as the opportunity to see turtles, Manta rays, and octopi in the crystal-clear waters.
Anae Island
Charter a boat or grab a kayak and head out from Agat Marina to the small rocky island known as Anae. It's a great spot for nighttime SCUBA adventures, as well as daytime snorkeling for those who want to catch a glimpse of spectacular sea life in their natural habitat.
More from Triple J Auto Guam
At Triple J Motors, we're all about providing you with the information you need to make an informed decision. Whether that means telling you why Honda's are the safest car for your family, directing you to a tasty new restaurant, providing information on things to do in Tumon, or giving you directions to the nearest Hertz car rental place, we're here to help. Drop by and see all the ways we make driving in Guam easier today.
Latest Local Tips
Here at Triple J Guam we are committed to providing outstanding customer service and finding new ways to make your car shopping experience as convenient and hassle-free as possible. It is with this goal in mind that we've added an Online Shopper feature to our website. Now our customers from Guam to Palau, can select, finance, and…

Whether you're looking for a classic bouquet of red roses or a more extravagant arrangement of mixed tropical flowers, there are many florists in Guam that you can choose from to make Valentine's Day special for the one you love. Here at Triple J Guam, we've compiled a list of some of our favorite Guam florists, any…

One of the most popular things to do in Guam and the CNMI is to dive beneath the waves and get up close and personal with a world of tropical creatures you won't find anywhere else. If you're thinking of vacationing in Guam this year and want to try your hand at Scuba diving –…